June 28, 2022
Operating Your Business Safely in Today's Threat Landscape
Operating Your Business Safely in Today's Threat Landscape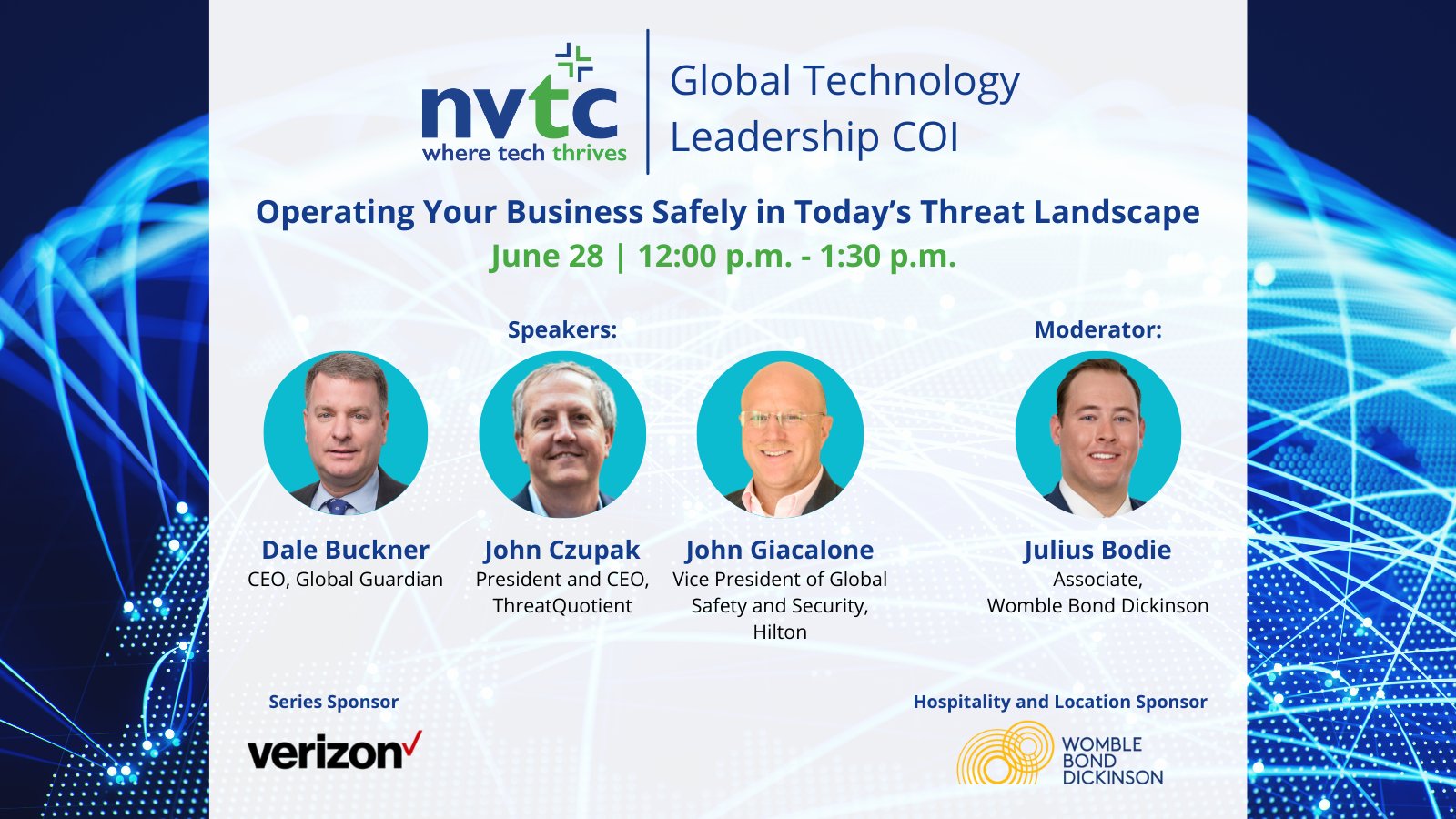 Corporate leaders must contend with a multitude of global risk factors, including the pandemic, war in Ukraine, rising crime rates, and supply chain issues. To operate effectively, companies must be prepared, protected, and agile.
Join NVTC's 'Global Tech Leadership' Community for a panel discussion on how to safely operate your global business in today's threat landscape. Panelists from Global Guardian, Hilton, and Threat Quotient will discuss top business threats, and how these risks have the power to disrupt travel, damage supply chains, and impact operations.
Why it matters: Attendees will learn tips to mitigate costly threat disruptions and protect their companies on a global scale.
This in-person event includes a networking lunch and will be held at the Womble Bond Dickinson (US) LLP offices in Tysons. This event is open both members and non-members.